Ieri sera presso al T-Mobile Arena di Las Vegas si sono tenuti i
Billboard Music Award
s, cerimonia che consegna i premi più importanti in ambito musicale, sponsorizzati dalla nota rivista musicale statunitense. I premi sono stati basati dal punto di vista della vendite e dalle classifiche più note (Hot 100 e 200).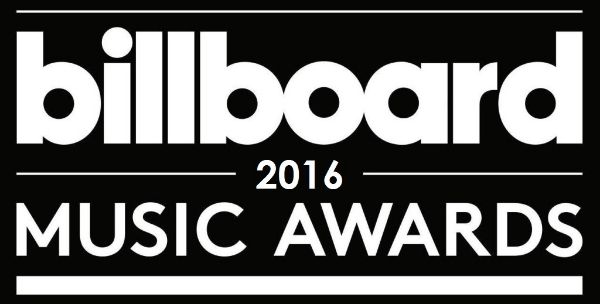 Molti artisti di fama mondiale si sono apprestati a salire sul palco della manifestazione per intrattenere gli spettatori.
Britney Spears
ha dato il via alle danze con un medley dei suoi più grandi successi, successivamente si sono esibiti
Swan Mendes, Fifth Harmony e Meghan Trainor
, i protagonisti indiscussi di questi ultimi anni. Non sono mancati:
Rihanna
che ci ha portato la ballad Love On The Brain,
Ariana Grande
con la danzereccia Into You e
Justin Bieber
che ha proposto un medley composto dalla hit Sorry e dell'ultimo singolo estratto dal suo nuovo album, Company. Vanno ad aggiungersi alla lunga schiera di performers
Demi Lovato, Pink, Nick Jonas, Blake Shelton con Gwen Stefani
e molti altri.
Durante la serata è stato anche presentato il video musicale che accompagna Send My Love (To Your New Lover), terzo singolo estratto da 25 di Adele.
Naturalmente I Billboard non hanno esitato ad offrire dei Tributi:
Kesha
è salita sul palco per onorare Bob Dylan, mentre
Celine Dion
la storica band Queen intonando The Show Must Go On. Infine
Madonna insieme a Steve Wonde
r, ha voluto ricordare Prince, leggenda dell'R&B scomparsa recentemente, ponendo fine completamente allo show.
Per quanto riguarda le premiazioni, i più premiati della serata sono stati
The Weeknd ed Adele,
inoltre sono stati consegnati premi prestigiosi alla carriera: Britney Spears è stata omaggiata con il
Millenium Award,
per il suo contributo nella musica statunitense, Celine Dion con l'ambito
Icon Award
e Rihanna con il
Billboard Chart Achievement.
In seguito la lista dei vincitori e le performance:
Top Artist: Adele
Top New Artist: Fetty Wap
Top Male Artist: Justin Bieber
Top Female Artist: Adele
Top Duo/Group: One Direction
Top Touring Artist: Taylor Swift
Top Billboard 200 Artist: Adele
Top Billboard 200 Album: "25" by Adele
Top Hot 100 Artist: The Weeknd
Top Hot 100 Song: "See You Again" by Wiz Khalifa & Charlie Puth
Top Radio Songs Artist: The Weeknd
Top Radio Song: "Shup Up + Dance" by WALK THE MOON
Top Social Artist: Justin Bieber
Top Songs Sale Artist: The Weeknd
Top Streaming Songs Artist: The Weeknd
Top Streaming Song (Audio): "The Hills" by The Weeknd
Top Streaming Song (Video): "Watch Me (Whip/Nae Nae)" by Silentó
Top Selling Song: "Hello" by Adele
Top Christian Artist: Hillsong United
Top Christian Song: "Oceans (Where Feet May Fail)" by Hillsong United
Top Christian Album: "How Can It Be" by Lauren Daigle
Top Gospel Artist: Kirk Franklin
Top Gospel Song: "Wanna Be Happy?" by Kirk Franklin
Top Gospel Album: "Losing My Religion" by Kirk Franklin
Top Country Artist: Luke Bryan
Top Country Song: "Die a Happy Man" by Thomas Rhett
Top Country Album: "Traveller" by Chris Stapleton
Top Dance/Electronic Artist: David Guetta
Top Dance/Electronic Song: "Lean On" by Major Lazer & DJ Snake featuring MØ
Top Dance/Electronic Album: "True Colors" by Zedd
Top Latin Artist: Romeo Santos
Top Latin Song: "El perdón" by Nicky Jam & Enrique Iglesias
Top Latin Album: "Los dúo" by Juan Gabriel
Top R&B Artist: The Weeknd Top R&B Song: "The Hills" by The Weeknd
Top R&B Album: "Beauty Behind the Madness" by The Weeknd
Top Rap Artist: Drake
Top Rap Song: "See You Again" by Wiz Khalifa & Charlie Puth Top
Rap Album: "Dreams Worth More Than Money" by Meek Mill
Top Rock Artist: twenty one pilots
Top Rock Song: "Shut Up + Dance" by WALK THE MOON
Top Rock Album: "Blurryface" by twenty one pilots
Top Soundtrack: Pitch Perfect 2
Billboard Chart Achievement Award: Rihanna
Billboard Millennium Award: Britney Spears
Billboard Icon Award: Celine Dion
Performance:
Britney Spears - Greatest Hits Medley
Shawn Mendes – Stitches
Fifth Harmony & Ty Dolla $ign – Work From Home
Meghan Trainor - NO
Justin Bieber - Sorry/Company
Pink - Just Like Fire
Nick Jonas & Tove Lo - Close
Demi Lovato - Cool For The Summer
Lukas Graham - 7 Years
Blake Sehlton & Gwn Stefani - Go Ahead and Break My Heart
DNCE - Cake By The Ocean
Kesha – It Ain't Me, Babe
Rihanna - Love On The Brain
Celine Dion & Lindsey Stirling – The Show Must Go On
Troye Sivan - Youth
Ariana Grande - Dangerous Woman/Into You
Madonna & Stevie Wonder – Nothing Compares to You / Purple Rain (Prince Tribute) [Closing Act]